Welcome
Every year Sue bludgeons me to write something for this bit, about what we've tweaked and shifted for this coming year. That's the only problem is I'm writing this in January! Many things are staying the same – we're keeping the site basically the same layout. The market stalls are back selling lots of locally made products. Food will be available throughout the day and into the evening. The fairground will be back with vengeance – so at least the ILB crew will be happy and give them something to do each evening.
The all weather lifeboat, The Royal Thames will be moored at the Waterfront and open to everyone who'd like to look around a modern lifeboat. Some of the crew will be there so you can ask them about the equipment, the shouts they've been on and what it's like steaming out the harbour on a cold, wet, windy night in February!
On the water there will be racing for the big boats out in the bay. The dinghy fleet are making a return to the Regatta in the harbour. Adults & kids will be able to have a go on them – don't worry all safety kit and some instruction will be available. Last year's impromptu dinghy race went down so well so this year we're having the inaugural dinghy race with a proper trophy up for grabs. The Longman Morris Dancers will be back again
We've been looking around for music this year. Hopefully we'll be able to provide a stage for some local bands but some of the old favourites will be back. So you'd better getting your dancing shoes dusted off!
So considering its still only January the Regatta's shaping up to be quite a weekend. This year I think I'll book off the first week of September to recover!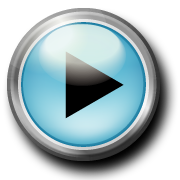 Mark Robinson
Second Coxswain